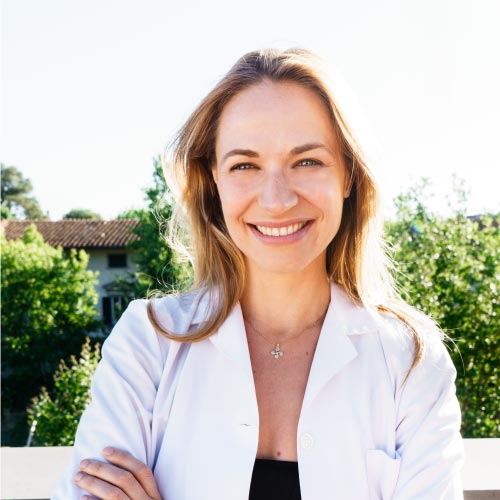 Dott.ssa Maria Gavrilova
Dott.ssa Maria Gavrilova
Dermatologia
Lavoro come dermatologa da 10 anni. I miei interessi principali sono la diagnosi e la cura delle malattie dermatologiche dei bambini e la salute della pelle delle donne.
Durante il corso di specializzazione in Spagna ho lavorato in diversi ambiti dermatologici: tricologia, malattie autoimmuni, psoriasi, dermatologia pediatrica, malattie a trasmissione sessuale.
Dal 2013 al 2014 ho ottenuto il Master in Dermatologia Oncologica presso l'Università di Valencia, lavorando con esperti a livello internazionale nel campo della prevenzione e trattamento dei tumori cutanei, dermatoscopia e chirurgia dermatologica.
Oltre l'interesse verso la Dermatologia generale mi appassiona il mondo dei Laser grazie alla esperienza effettuata presso Il Master Europeo In Medicina Estetica e Trattamenti Laser. Credo che la corretta scelta della procedura estetica non invasiva può migliorare notevolmente l'aspetto della persona con risultati naturali.
Sono socia della Società Spagnola di Dermatologia (AEDV), International Dermoscopy Society (IDS) e del European Academy of Dermatology and Venereology (EADV).
Parlo fluentemente italiano, russo, spagnolo, inglese.