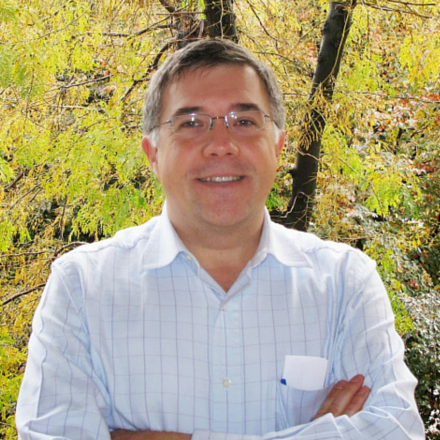 Dott. Fabio Meneghini
Dott. Fabio Meneghini
Chirurgia Maxillo-Facciale
Il Dott. Fabio Meneghini, laureato in Medicina e Chirurgia, si è specializzato in Chirurgia Maxillo-Facciale con il massimo dei voti e la lode.

Ha conseguito il Diploma di Master in Chirurgia Plastica Estetica dell'Università di Padova, discutendo una tesi sulla rinoplastica con approccio aperto.
È stato Professore a Contratto presso la Scuola di Specializzazione in Chirurgia Maxillo-Facciale dell'Università degli Studi di Padova (insegnamento di Chirurgia Estetica Facciale) ed è dal 2009.
Docente al Master di II° livello in Medicina e Chirurgia Estetica Periorale dell'Università degli Studi di Padova (insegnamenti di studio clinico del viso e di chirurgia estetica facciale). Insegna sempre Chirugia Plastica Estetica del viso all'International Academy of Aesthetitc Medicine di Parma.
Da 25 anni si dedica alla chirurgia del viso.
I suoi settori di competenza sono:
chirurgia nasale estetica, ricostruttiva e funzionale (rinoplastica, settoplastica, turbinoplastica);

profiloplastica e chirurgia estetica del mento (mentoplastica);

chirurgia correttiva delle deformità dei mascellari (ortognatica);

ringiovanimento del viso (lifting cervico-facciale, lifting medio-facciale, blefaroplastica, lifting del sopracciglio);

chirurgia estetica del padiglione auricolare (otoplastica, correzione delle orecchie a sventola, ricostruzione del lobo auricolare).
Il Dott. Meneghini ha ideato e realizzato due strumenti chirurgici specifici per la rinoplastica aperta, due strumenti per il lifting cervico-facciale e uno strumento per il lifting del sopracciglio.
La loro versione definitiva è commercializzata in Europa e nel Nord America.
Pubblicazioni
Alcuni dei suoi lavori scientifici sono stati pubblicati su:
Aesthetic Plastic Surgery, (Official Journal of the International Society of Aesthetic Plastic Surgery);
The Journal of Cranio-Maxillo-Facial Surgery; – The Journal of Craniofacial Surgery.
Nel gennaio 2005 è stato pubblicato il suo primo libro scientifico in lingua inglese dal titolo Clinical Facial Analysis, edito da Springer Verlag di Berlino. Il volume tratta le tecniche di documentazione e di analisi del viso in preparazione a interventi di chirurgia estetica, correttiva e ricostruttiva. Nella primavera del 2012 è uscita la seconda edizione riveduta e ampliata.
Nel 2014 ha pubblicato La Tua Rinoplastica, un libro dedicato a tutte le persone che desiderano informarsi sulla chirurgia nasale con finalità sia estetiche, ricostruttive e funzionali.
L'edizione cartacea è in distribuzione presso gli ambulatori di Villa Donatello.